This is the official home page of Working Malinois Australia IPO & Mondioring Sports Inc.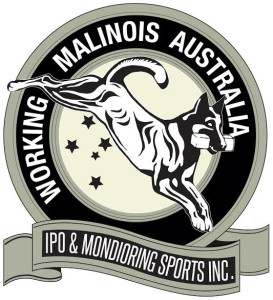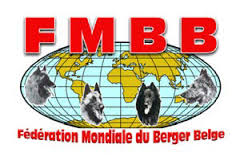 Working Malinois Australia IPO & Mondioring Sports Inc. (WMA Inc.) was formed as a national body capable of acting on a national basis in the best interests of the Belgian Malinois, for and on behalf of its constituent bodies. To promote the interest in, development and improvement of the Belgian Malinois as a competitive sport and working dog through tests, such as Breed-Surveys and Dog Trials, which feature the strong work ethic of the Belgian Malinois.
As the Australian member of the  World Organization for the Belgian Shepherd Dog (Fédération Mondiale du Berger Belge / FMBB), a WMA Inc. objective is to support the training and participation of Australian Malinois teams at the FMBB's international championship trials under the Rules for IPO and Mondioring as laid down by the Fédération Cynologique Internationale (F.C.I.) and FMBB for working dogs.
Working Malinois Australia can lay claim to Australia's most successful performance teams and having the country's most qualified Judges.  NB: The WMA Chief of Judges is the only Australian working-dog judge to have been licensed by VDH/FCI.  Concurrently since the early Nineties, WMA members have won the lion's share of SchH/IPO Championship titles in open competitions (all breeds) since the sport's inception in the country; members also being most prolific in the numbers of Schutzhund &or IPO teams successfully trained and brought to trial, both at home and abroad.
Working Malinois Australia is the only national sport dog organization to open the country up to both IPO and Mondioring competitions, as well as supporting other designated FMBB sporting activities.  Furthermore, WMA supports other clubs and organizations that seek to develop and maintain sound working dog character through training and competition done in an appropriate, correct and controlled manner.
WMA Inc.  records trial & Breed Survey results and offers scorebooks to its members.
WMA Inc. provides Judge's training & accreditation to members meeting the criteria.
WMA Inc. provides Helper & Decoy accreditation to members meeting the  criteria.
WMA Inc. supports Breed Survey along the lines of the DMC Koerung conducted by the Deutsche Malinois Club.
WMA Inc. hosts Australian National Championship Trials.
WMA Inc. will provide certification  for all passing trial scores and Breed Surveys.
Working Malinois Australia promotes co-operation, good fellowship and appreciation among owners and the general public of the Belgian Malinois Dog and of competitive dog sports in general. Members are encouraged to conduct themselves in a manner not detrimental to themselves, dog sport or to the Organization, whether at trials, club functions or any sanctioned events and most importantly, that we always have the well being of our dogs in mind.